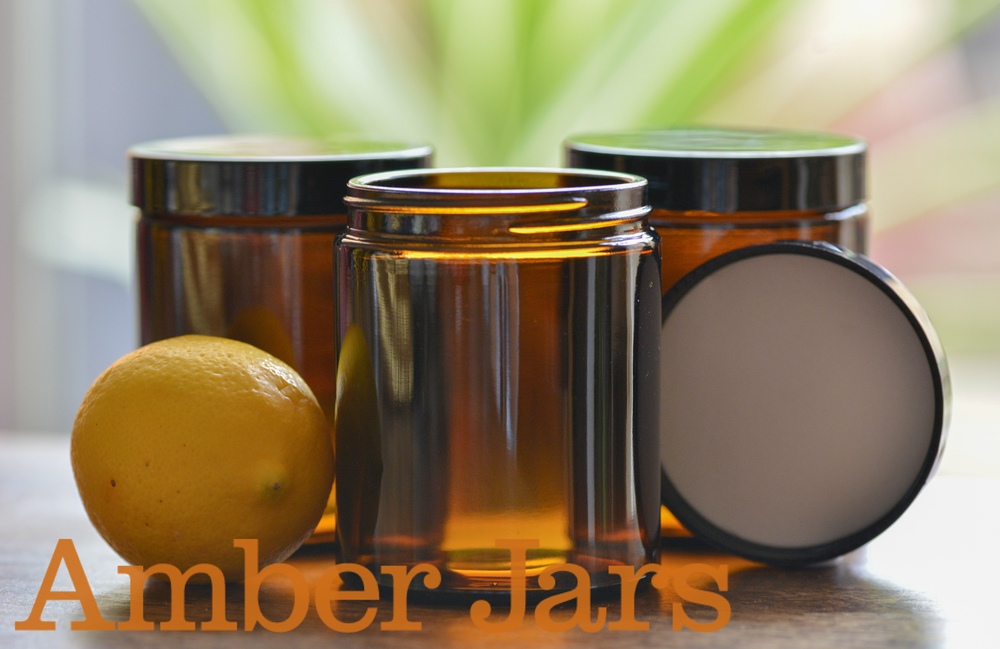 24 x 175ml Glass Amber Jars. ALUMINIUM OR Plastic LIDS Postage Included
SKU 175-CJX24
Product Details
24 x 175ml Glass Amber Jars with Black Wadded Lid

MATT BLACK ALUMINIUM LIDS - NOW AVAILABLE.
Ideal for cosmetics, scrubs, creams, candles or use as storage jars.
Capacity: 175ml
Material : Glass
Colour: Amber
Neck Finish: 63mm R3 Screw
Height: 80.2mm
Diameter: 65.1mm
ABS Plastic (Acrylonitrile Butadiene Styrene) If you have been purchasing jars from us this is lid you would have received. ABS is easily recyclable. It's a great choice for candle jars and cosmetics, oils, creams etc. These lids have glossier finish than the Bakelite. ABS is commonly used today as a good middle ground option for a large number of applications such lids for Jars, computer keys, Lego toys, power tool housing and 3d Printing. All ABS lids are sold with foam wadding.
Foam Liner - polypropylene lining has excellent sealing characteristics. They offer good chemical resistance including cosmetics, household oils, acids, alcohols, alkalis, aqueous products, and solvents.
Save this product for later