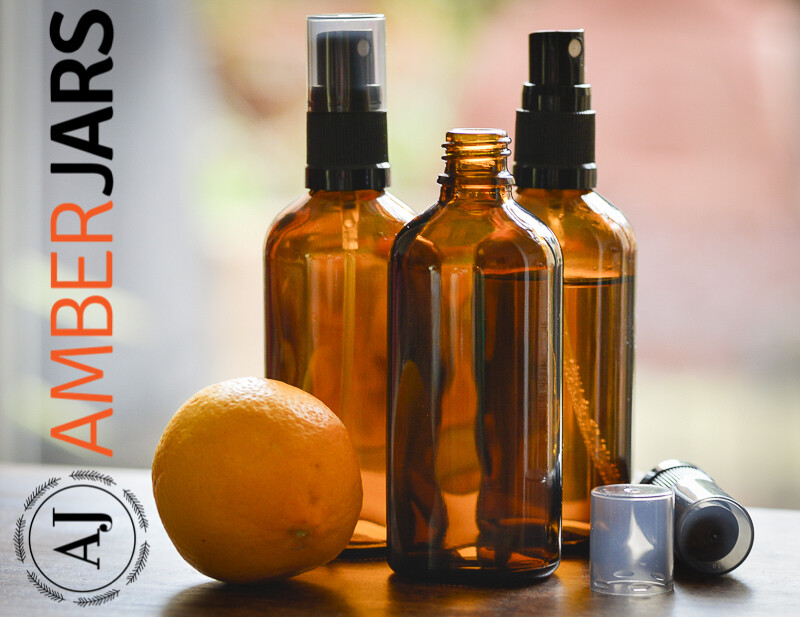 105 x 100ml Amber Glass Bottle with Fine Mist Spray - Aromatherapy
SKU 00290
Product Details
105 x 100ml Amber Glass Bottle with Fine Mist Spray - Aromatherapy Spritzer
The spray produces a very fine mist. Suitable for water and alcohol-based mixes.
Mix your favourite essential oil to create a facial mist, room or office spray.
Fill with Floral water for a cheap natural Facial Toner. Good Rosewater (best for dry dehydrated skins) can be found at many Mediterranean supermarkets. Orange water can also be found in supermarkets. Use this on oily skins. I suggest diluting these with some distilled water to start with.
Quality thick dark Amber Glass made to European Standards. Our bottles are thicker and darker than most bottles you will purchase. These offer better protection to your products and withstand more knocks and bumps than your average aromatherapy bottle.
QUALITY SPRAYS MADE TO LAST. Tinted over-cap for a Stylish look
AmberJars is a genuine and honest Australian Supplier. We sell only the highest quality products on the Market. All our sprays are quality tested over time and only make it on our shelves when we are 100% satisfied that we can't get any better. We do not import cheap untested products.

Capacity: 100ml
Material: Glass
Colour: Amber
Neck Finish: 18mm
Height: 112mm (without top)
Diameter: 44.5mm
Save this product for later