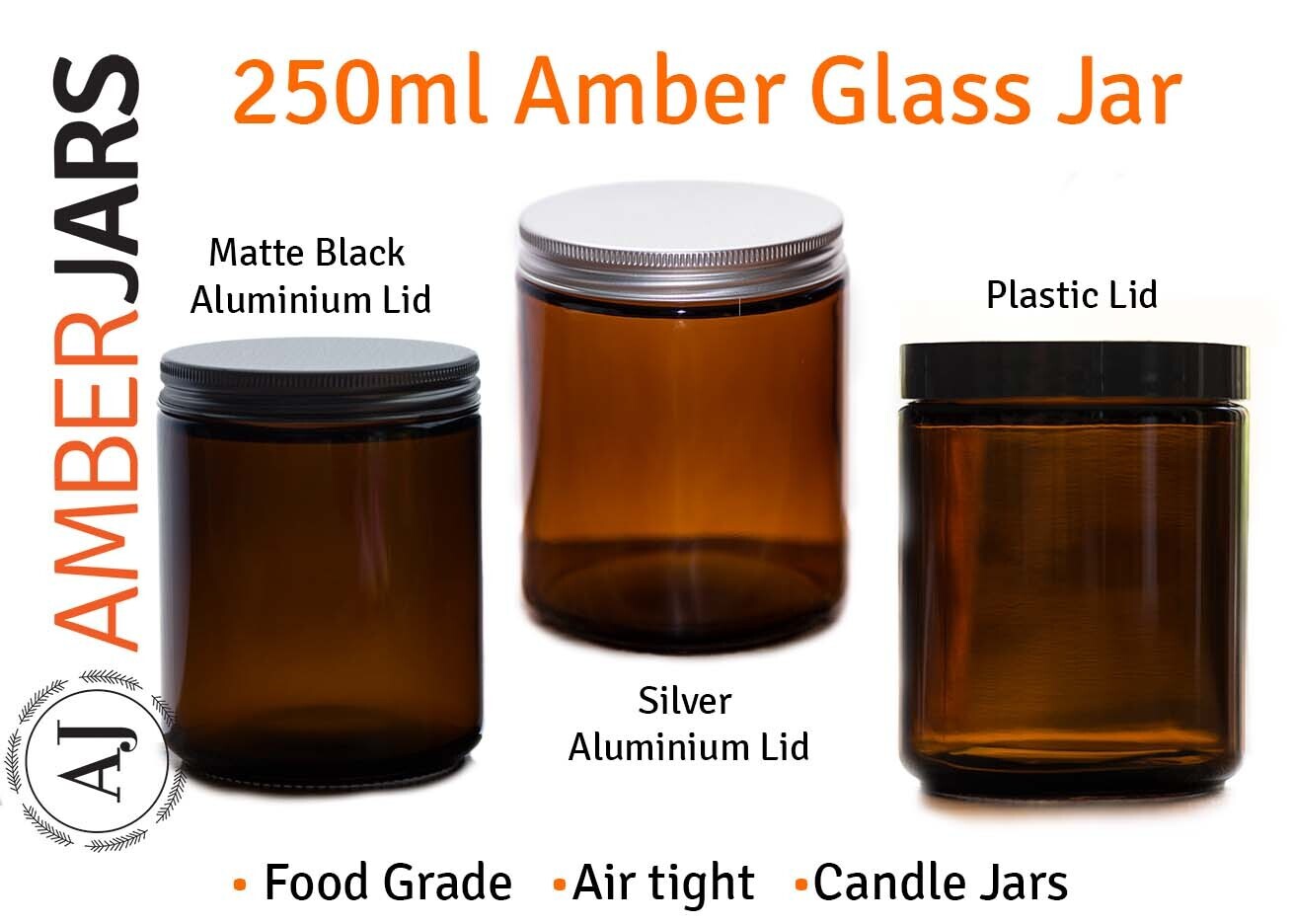 250ml Amber Glass Jar - with Bulk Wholesale option
SKU 00406
Food grade Glass and Lids, recyclable Aluminium lids
Product Details
250ml Amber Glass Jar - Aluminium or Plastic Lids
BULK PACK OPTIONS ARE NOW AVAILABLE RIGHT HERE IN THE SAME LISTING.

Uses: Candle Jars, Body Scrubs, body lotion, herbal remedies, tea storage jars, medicinal dispensing. The 250ml Amber glass Jars is the size you have been looking for in Amber glass. Priced to suit all budgets. Available with silver Aluminium lids, Matte Black Aluminium or black ABS Plastic lids. Discounted prices for full packs of 25 or more
HINT: BULK PACKS ARE CHEAPER
Note on Shipping: Ensure you use the correct combination of suburb and postcode at checkout. This will provide a shipping estimate by courier.
Colour: Amber
Material: Glass
Height: 87mm (without lid)
Width: (diameter):72
Cap: Silver Aluminium, Matt Black Aluminium Black ABS Plastic
Save this product for later