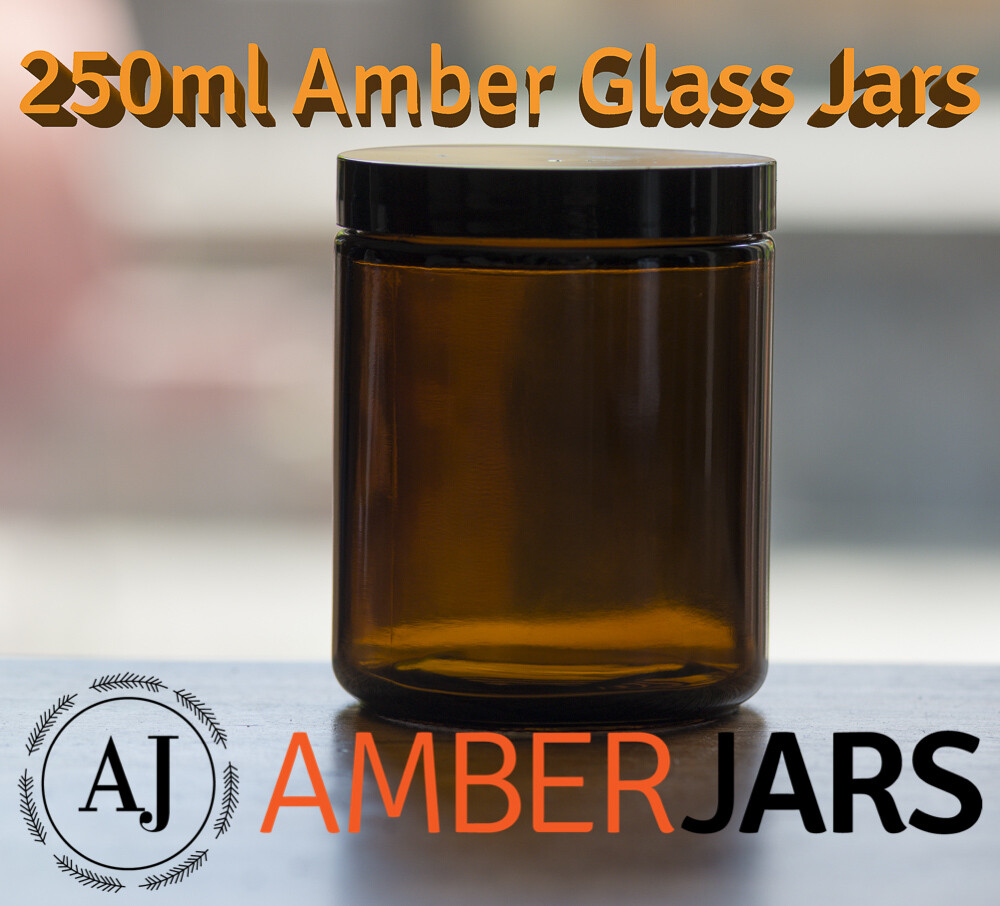 25 x 250ml Amber Glass Jar - BUY bulk and SAVE
SKU 00315
Product Details
25 x 250ml Amber Glass Jar
MATT BLACK ALUMINIUM LIDS NOW AVAILABLE
The 250ml Amber glass Jars is the size you have been looking for in Amber glass. Priced to suit all budgets. Suitable as candle jars, body scrubs, body butters etc. Available with silver Aluminium lids or black ABS lids.

NQR black lids. These lids have may have fine scratches and possibly other markings. In most cases you won't notice the scratches unless you hold them up to bright light.
Discounted prices for full packs of 25 or more will be available. Please contact us for bulk wholesale quantities.
Colour: Amber
Material: Glass
Height: 87mm (without lid)
Width: (diameter):72
Cap: Silver Aluminium, Black ABS Plastic
Save this product for later